Maria Peregolise
Is There a Growing Sub-Group of Post Family-Cult ICSA Members?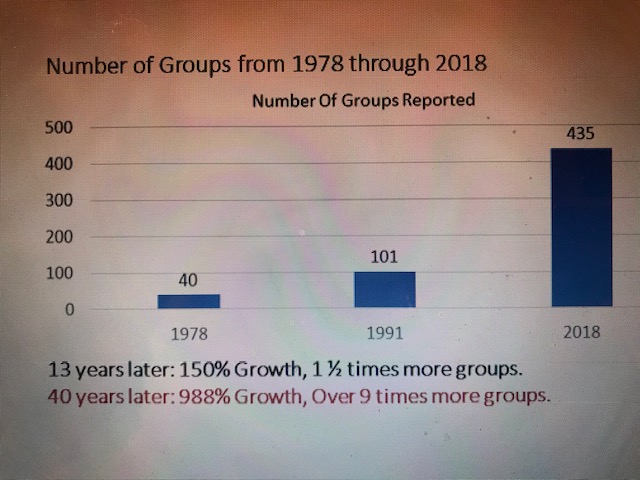 The results of Dr. Langone's article on 'How the Population Entering the ICSA Network has Changed' from 1979 to 2019, may indicate a higher incidence of smaller Cults within the ICSA Organization. (Langone, 2019) 2 Dr. Langone emphasizes, "These figures apply only to those who enter the ICSA orbit. Reliable scientific data do not exist regarding the broad population of cult joiners and cult leavers."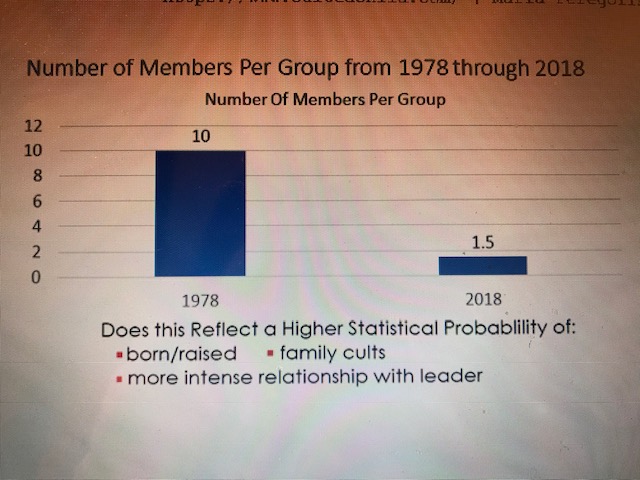 Thus, within ICSA's membership, perhaps the norm may no longer be depicted as hundreds in orange or in wedding attire, following a distant, unapproachable leader. Rather, a growing number are coming from smaller groups. Many may have followed a parent, grandparent, or sibling as their Cult Leader. Post Family-Cult Members would be a uniquely effected population of victims, due to an intense relationship with the leader whom the child could not avoid.
For this population, the standard method of counseling, by educating them on Thought Reform and Cult Indoctrination, may be secondary to an alternate method that initially educates them on the psychosis of family leaders and the structures of family triangulation and folie à deux.
Post Family-Cult members may more readily benefit from:
help in acknowledging personality-disorders in the family leader
validation of having been a victim
specialized family counseling
grief counseling for loss of family in post-cult life
Going from victim to survivor in the context of comprehending where we've truly come from and the real reasons why, we may be ready for personal recovery.
Perhaps, such a format would make it possible to eventually answer, 'Where am I going now and how will I get there?'
Eventually, one may hope to go from survivor to recovery, and be able to someday answer, 'Who am I?'
[Data is based on 'How the Population Entering the ICSA Network has Changed' Dr. Langone emphasizes, "These figures apply only to those who enter the ICSA orbit." (Langone, 2019) 3]
Data Slides are based on 'How the Population Entering the ICSA Network has Changed' (Langone, 2019) 1